Heating up our planet by cooling down our lives
Demand for cooling and air conditioning units is rising sharply in the Global South.
The excessive use of ozone-depleting substances (ODS) and climate-damaging hydrofluorocarbons (HFCs), which are found in existing and old cooling equipment, insulation foam or cylinders, has led to the accumulation of large ODS and HFC banks globally.
When old cooling devices are not maintained and disposed of in an environmentally friendly way, the legacy ODS and HFC banks' release emissions freely into the atmosphere.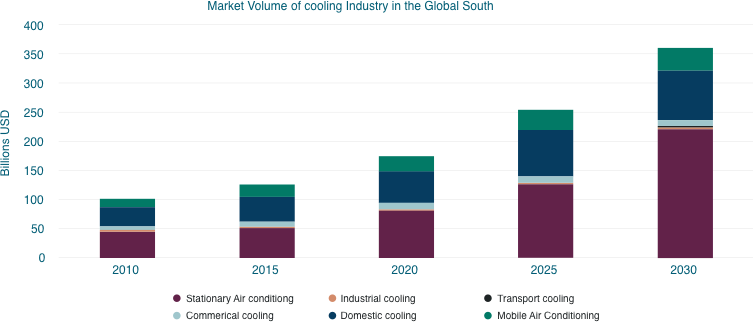 In this critical decade of climate action, addressing ODS and HFC banks is a multi-billion tonne climate mitigation opportunity that we have to seize. COPA is a comprehensive, pragmatic and fast action approach that will make a real difference
CLARE PERRY, CLIMATE CAMPAIGN LEADER, ENVIRONMENTAL INVESTIGATION AGENCY (EIA)